effect
®


FLAVOURED ENERGY


BUBBLE GUM
effect
®


FLAVOURED ENERGY
COCONUT
BLUEBERRY
effect
®

BCAA Energy
strong 2.500 mg
per can.
effect
®


classic since 2002.
We are still our old selves, and we keep on inventing new things. New tastes. New Iooks. In our own Innovation Lab. What drives us is setting new trends, finding exciting new flavours and creating award-winning designs.
we supply excellent energy on the spot.
And in a wide variety of pack sizes. Our quality is no coincidence. More and more people worldwide see it that way, too, because the effect® fan crowd is growing by the day.
effect
®

BCAA Energy.
for top dynamics in the smallest space.
Every can of effect® BCAA Energy contains 2,500 mg of the branched-chain amino acids leucine, valine and isoleucine. These substances, known as BCAAs, can supply muscle cells with extra glucose. The reason why BCAAs are called essentials is that your body can't produce them on its own. So it needs your support!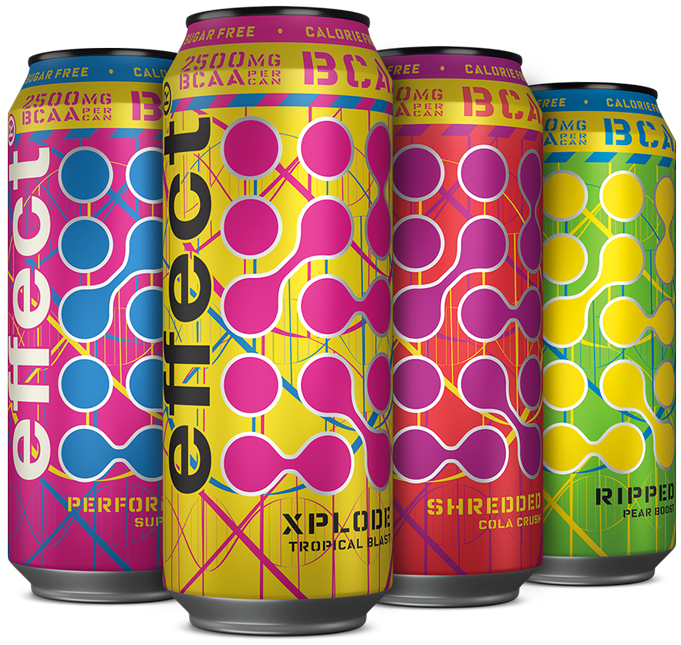 want more energy?
get all the tastes in the online shop.